Notice: Department Status (COVID-19)
The Florida Institute of Government is currently operating remotely. To help us serve you in the quickest and most efficient way possible, please email questions to info@iog.fsu.edu. Please call (850) 487-1870 for payment assistance. For your convenience, our Online Courses remain available for registration. For additional information or changes regarding FIOG's operational status, please reference https://alerts.fsu.edu/.
Creating a Culture of Resilience: Harnessing Your Story Intelligence
Harnessing Your Story Intelligence
Date/Time
September 2, 2020, 2:00pm EDT
Credits Available
IIMC:
This course is available for .75 CMC education or .75 MMC advanced education credit; completion of required learning assessments are required to receive IIMC credit.
Contact 

Amy Brewer

 for more information
(Note: Most organizations will award credits for our class if you send them the information the organization requires to meet their credentials for continuing education credits.)
Individuals and organizations have a set of "narrative assets" as valuable as many of the other assets organizations typically work to preserve and nurture, especially in stressful times. This session will help you to: 
Identify your personal and organizational narrative assets 
Demonstrate how purposeful sharing of stories can build personal and organizational resilience 
Introduce you to "instrumental" reminiscence—a way of looking to past successes in troubled times to help you better manage current crises 
Show you how to harness your innate Story Intelligence to bring teams together who are working virtually; to better communicate core values; to discover deeper meaning and purpose in your work; and, to envision and realize a brighter future 
Note: This series is available as 3 standalone webinars or as a full series.   For more information on the full series, please click here.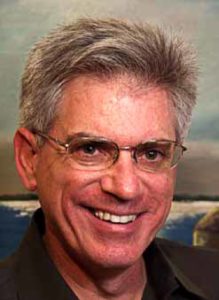 Richard Stone, CEO, StoryWork International
Richard Stone is a nationally recognized speaker on the power of storytelling and its applications in business, healthcare, and education. He got his start 25 plus years ago developing story-based training programs for team building and leadership development, and has been a leader in work on narrative reminiscence. He has worked with diverse organizations such as Walt Disney Imagineering, Walter Reed Army Medical Center, Hewlett Packard, Eastman Chemical Company, Kraft Foods, and Novant Health. Richard has authored The Healing Art of Storytelling,  and co-wrote The Patient Survival Handbook with Synensis's CEO Stephen Powell. Previously he was the Chief Innovation Officer for Synensis, and prior to that the StoryAnalytics Master for the IDEAS Innovation team (a former division of the Walt Disney Company) where he was on the team that created StoryCare, an innovative program for driving behavioral change among healthcare staff to improve patient safety and satisfaction.