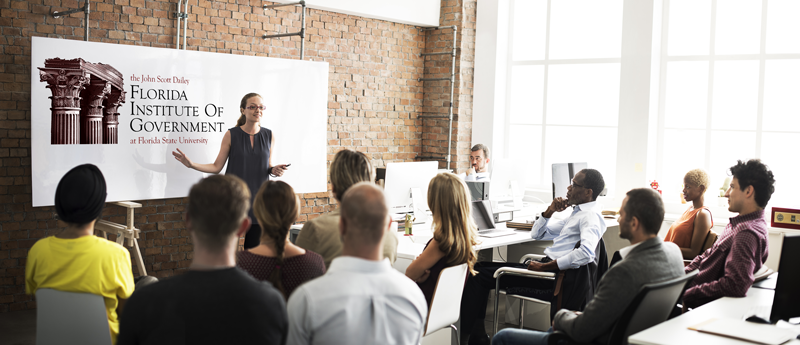 What is digital accessibility and ADA compliance?  How do you identify the digital barriers your organization may have? What must governments do to comply under Section 508 and WCAG?   How do you provide equal access to all the digital information your constituents need through your website or social media outlets?  
In an effort to provide guidance on these important questions, The Florida Institute of Government at FSU is offering this unique, three-part webinar series. The Digital Inclusion and ADA Compliance series will help you better understand digital inclusion and provide specific guidelines, along with practical strategies and solutions, to create more equal access to the digital information your organization provides.   
Scheduled live over three consecutive Tuesdays on September 15th, 22nd & 29th, the series will help ensure that you are able to comply with the ADA by eliminating communication barriers that prevent people with disabilities from participating fully in government programs and informational services. 
Registration Fee:
Full "Digital Inclusion and ADA Compliance" fee: $150 per person

$75 (50% off) for each additional attendee (up to ten) from the same agency
For agencies registering more than ten attendees, contact our office

for our large group discount code  - up to 100 attendees per agency.
 

Individual webinar fee: $60 per person

No group discounts available for individual webinars
Credits:
The following credits are pending approval for the completion of the 3-part (4.5 hour) Digital Inclusion and ADA Compliance:
IIMC:
This series is available for 2.25 CMC education or 2.25 MMC advanced education credit; completion of required learning assessments are required to receive IIMC credit.
Contact 

Amy Brewer

 for more information
Florida BAR: (pending)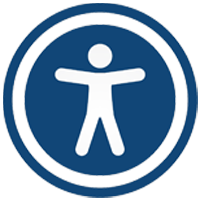 September 15, 2020, 2:00pm - 3:30pm EDT
The first session in the series will focus on understanding the wide range of disabilities that can impact equal access to the information you provide, the current legal landscape of ADA compliance and identifying digital barriers. Topics include:  
Understanding who is impacted and what are digital accessibility requirements; 
Comparing what we see and read versus using a screen reader; 
Identifying the Do's and the Don'ts for digital accessibility according to the most common disabilities; 
Creating digital accessibility policies.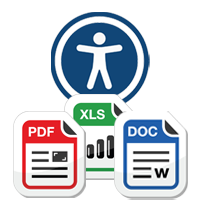 September 22, 2020, 2:00pm - 3:30pm EDT
The second session will provide a practical, multi-level overview of the techniques used for making documents ADA compliant, such as Word, Adobe PDF, and Excel. Topics include: 
Creating statements on accessibility; 
Handling tags, images, lists, forms, headings, etc; 
Remediating documents you inherited; and 
Learning what to do regarding complex and complicated documents where you may need professional help.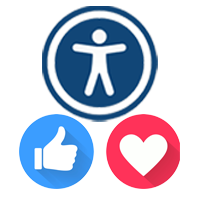 September 29, 2020, 2:00pm - 3:30pm EDT
Last but equally important in our current social media environment, this third webinar will share practical strategies for posting accessible content online. Topics include:  
Developing accessible social media posts across Twitter, Facebook, Instagram, LinkedIn, and Snapchat. 
Learning how to write and publish accessible blog posts 
Understanding how to prepare accessible podcasts and videos. 
Creating accessible infographics.
title-inside title-centered
2