Notice: Department Status (COVID-19)
5/14/20 Update: The Florida Institute of Government is currently operating remotely. To help us serve you in the quickest and most efficient way possible, please email questions to info@iog.fsu.edu. We have resumed payment processing - please call (850) 487-1870 for more information. For your convenience, our Online Courses remain available for registration. For additional information or changes regarding FIOG's operational status, please reference https://alerts.fsu.edu/.
The Gentle Art of Verbal Self Defense
The Gentle Art of Verbal Self Defense
Date/Time
September 17, 2019, 2:00pm EDT
Credits Available
0.75 CMC Experience or 0.75 MMC Advanced Education Points

With completion of required learning assessment

Florida Bar CLER's: 5.5 hours (General credit)
CGCIO: 4.5 Hours
Note: The 3-part (4.5 hour) series must be completed to be eligible for credit.
Our courses may qualify for other continuing education credit based on content and contact hours.  Your certificate of attendance will include hours attended and can be forwarded, along with the course agenda, to your professional association or organization to verify specific requirements.
In this workshop you will learn a more constructive way to relate to other people, especially when you disagree, while also learning how to maintain everyone's dignity when dealing with a verbal attack.  Strategies, tips, and practical applications include:  The Basics of Verbal Self-Defense:   Recognizing what's really going on, listening instead of leaping to conclusions, and knowing how to respond;  Developing an Appropriate Response: Practicing with others on how to recognize an attack and responding appropriately; and Emergency Techniques:   Learning how to respond confidently to someone with the underlying message: I know what you are trying to do, and it is not going to work on me!
Additional benefits of this training include:
Recognize a true verbal attack and responding appropriately.

Develop confidence in your ability to communicate effectively.

Learn to stop reacting emotionally – which is what the verbal attacker wants.

Understand the importance of agreeing with general presuppositions.

Practice how to answer to a few attacks, so you can answer to all of them.

You will no longer be a victim!


 
Registration Fee:
Single webinar fee: $60

No Group Discounts Available

Full "Personal Empowerment for Public Service" Series fee: $150 per person

$75 (50% off) for each additional attendee (up to ten) from the same agency
For agencies registering more than ten attendees, contact our office

for our large group discount code  - up to 100 attendees per agency.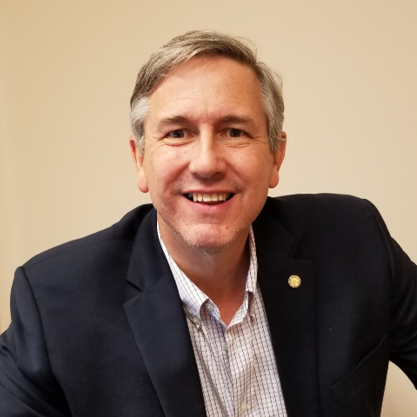 Charlie Waters
Charlie Waters, Founder and President of Fluid Training Solutions, LLC, has been recognized as a leader in the area of personal and professional development solutions.  He has consulted for a number for public and private organizations, holds his Six Sigma Black Belt certification and is a certified trainer in Situational Leadership®, DISC Personality Profile Assessment, and the Myers-Briggs Type Indicator Assessment.