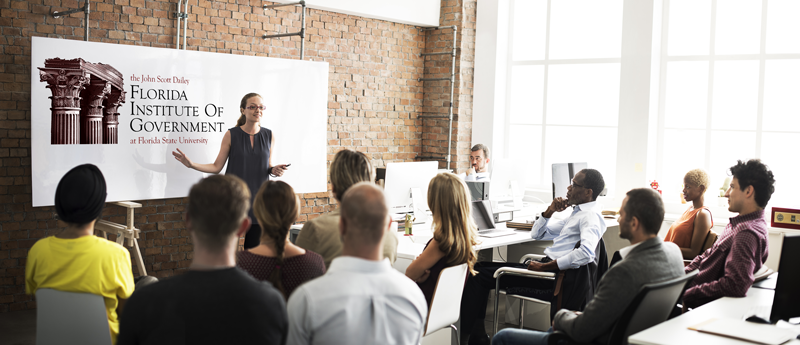 Leading in the pandemic is challenging government employees to manage their work in a "new normal", leverage discoveries and processes that arose from rapidly shifting priorities, and chart a new path forward. Focusing on a return to what was is not a viable option because doing so would keep organizations stuck in the past, overlooking the many opportunities that have arisen because of current challenges.  
Scheduled live over three consecutive Wednesdays on August 19th, August 26th & September 2nd 2020, the series will help enable leaders to find ways to draw energy from the constant change rather than avoiding or ignoring it. This is the time to re-design the future of your workplace by using the lessons and practices that grew from the initial crisis response.  
Keeping yourself and your co-workers safe and minimizing your organization's risk and liability is of paramount importance, and our webinar on "The COVID Conundrum:  Employment Law Considerations During and After Re-Opening" will help you do just that. Unmanaged fears combined with physical and social distance may be wearing on team bonds. Our webinar, "Bridging the Distance: Sustaining Team Engagement", will help you create a safe team space of trust and compassion while focusing on the shared results that need to be accomplished. As people come together, in person or via technology, it will be necessary to share the lessons of recent months to improve employee wellbeing and create a culture of resilience in your workplace. Capturing your personal story and weaving it into the stories of your co-workers will help your teams co-create a workplace culture that is ready to face future challenges and solve problems together. Our webinar, "Creating a Culture of Resilience: Harnessing Your Story Intelligence", will help you tap into your innate ability to create and tell stories and to learn and lead through your ow stories and the stories of others. 
Registration Fee:
Full "Navigating the Changing Workplace" fee: $150 per person

$75 (50% off) for each additional attendee (up to ten) from the same agency
For agencies registering more than ten attendees, contact our office

for our large group discount code  - up to 100 attendees per agency.
 

Individual webinar fee: $60 per person

No group discounts available for individual webinars
Credits:
The following credits are pending approval for the completion of the 3-part (4.5 hour) Navigating the Changing Workplace Series:
IIMC:
This series is available for 2.25 CMC education or 2.25 MMC advanced education credit; completion of required learning assessments are required to receive IIMC credit.
Contact 

Amy Brewer

 for more information
title-inside title-centered
2