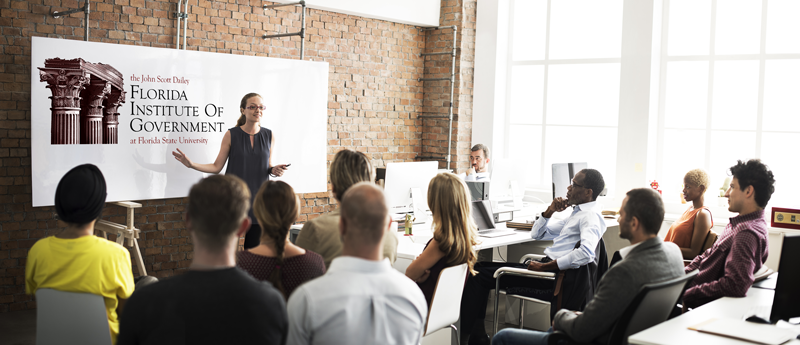 The Florida Public Records Management Live Webinar Series has been designed to assist all public agency records custodians, Records Management Liaison Officers (RMLOs), management and staff better understand and meet the legal requirements to comply with the State of Florida Public Records Law.
This series covers many topics including the legal mandates of the Florida's Public Records Law; life cycle of a record; understanding electronic records; managing public records requests; resources for records management; the protection of vital records, and more as listed on the agenda below.
The Florida Public Records Management: Live Webinar Series will be presented on three consecutive Wednesdays: February 24th, March 3rd, and March 10, 2021, from 2 pm – 4 pm each day.  Each webinar in the series is built upon the previous learning experience so the series must be taken in full to earn a certificate of completion.  The webinars are facilitated by Tim Few and Stephanie Boggs, Florida Department of State, Division of Library and Information Services.
Registration Fee:
$150 per person
$75 (50% off) for each additional attendee (up to ten) from the same agency
For agencies registering more than ten attendees, contact our office

for our large group discount code  - up to 100 attendees per agency.
Credits Available:
The Florida Public Records Management: 2021 Live Webinar Series has been approved for the following credits upon completion of the 3-part (6 hour) series.
FRMA: 4 hours of basic certification credit (plus 2 hours for electronic records credit)
Florida Bar CLER's: 7 hours (General credit)
IIMC: 6 CMC Education Hours or 6 MMC Professional Contribution Hours
CGCIO: 6 Hours
title-inside title-centered
2