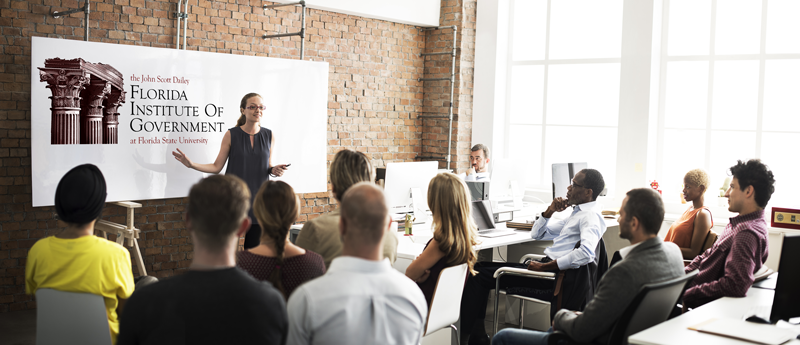 Register Today!  Registration Deadline Extended Through August 30th!
Can you hear the sigh when someone says they have to go to any government office? Do you sometimes feel the same way when you think about going to work? Rekindle your passion for public service with this webinar series designed exclusively for YOU, the often overlooked and overstressed public servant.
We know that interacting with others can present challenges, particularly if you are dealing with people who are tired, frustrated, or feeling unheard and uncared for. This webinar series will provide you with proven tools and strategies to enhance your organization's service levels in ways that both empower you and honor those you serve. Make your organization a place where you enjoy working and others enjoy visiting!
Registration Fee:
Full "Personal Empowerment for Public Service" Series fee: $150 per person

$75 (50% off) for each additional attendee (up to ten) from the same agency
For agencies registering more than ten attendees, contact our office

for our large group discount code  - up to 100 attendees per agency.
 

Individual webinar fee: $60 per person

No group discounts available for individual webinars
Credits Available:
The Personal Empowerment for Public Service Series has been approved for the following credits upon completion of the 3-part (4.5 hour) series.
0.75 CMC Experience or 0.75 MMC Advanced Education Points

With completion of required learning assessment

Florida Bar CLER's: 5.5 hours (General credit)
CGCIO: 4.5 Hours
Note: The 3-part (4.5 hour) series must be completed to be eligible for credit.
Our courses may qualify for other continuing education credit based on content and contact hours.  Your certificate of attendance will include hours attended and can be forwarded, along with the course agenda, to your professional association or organization to verify specific requirements.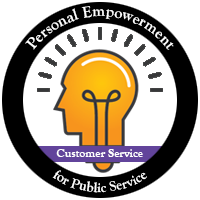 Tuesday, September 3rd, 2019 (2:00 p.m. - 3:30 p.m.)
Customer service is not a department, it is a mindset.   When you combine the right mindset and skillset, providing exceptional service becomes a joy. Throughout your career, you're likely to experience many professional situations that require stellar customer service skills.  The stronger your skills are the more likely you are to get recognized and even promoted. In this workshop we will explore the WHY (mindset) and the HOW (skillset) of truly great service. You will leave this workshop with new tools to maximize each and every customer interaction.
 Additional benefits of this training include:
Learn what YOU can do on a personal level to enhance and actually enjoy public service interactions.

Elevate your personal commitment to provide consistent and predictable customer service.

Learn the 3 C's (Confidence, Competence & Caring) of customer service and how to use them to your advantage.

Build listening skills using the LADDER of listening.

Recognize the signs that an interaction is turning negative and using the right tools to turn it around.
Tuesday, September 17, 2019 (2:00 P.M. - 3:30 P.M.)
In this workshop you will learn a more constructive way to relate to other people, especially when you disagree, while also learning how to maintain everyone's dignity when dealing with a verbal attack.  Strategies, tips, and practical applications include:  The Basics of Verbal Self-Defense:   Recognizing what's really going on, listening instead of leaping to conclusions, and knowing how to respond;  Developing an Appropriate Response: Practicing with others on how to recognize an attack and responding appropriately; and Emergency Techniques:   Learning how to respond confidently to someone with the underlying message: I know what you are trying to do, and it is not going to work on me!
Additional benefits of this training include:
Recognize a true verbal attack and responding appropriately.

Develop confidence in your ability to communicate effectively.

Learn to stop reacting emotionally – which is what the verbal attacker wants.

Understand the importance of agreeing with general presuppositions.

Practice how to answer to a few attacks, so you can answer to all of them.

You will no longer be a victim!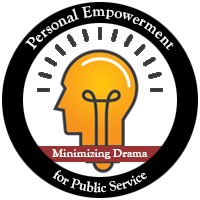 Tuesday, October 1st, 2019 (2:00 P.M. - 3:30 P.M.)
There have been studies estimating that employees spend as much as 2.5 hours per week dealing with workplace drama. Workplace drama is not just public tantrums and emotional outbursts. It is also gossiping, turf protecting, making ego-based choices, and strategically aligning and dividing. Workplace drama affects everyone; it raises office tension levels leading to measurable decreases in morale and productivity. Time spent on drama is time that is not being spent on the work employees are hired to do. And yet, drama is completely avoidable! This workshop sessions will give you the tools to recognize drama roles, how our actions feed drama, and how we can remove ourselves and coach others out of the drama mindset.
Additional benefits of this training include:
Understand power dynamics in everyday interactions.

Explore conflict and how it triggers projection and re-enactment.

Understand and use the Drama Triangle to see problem situations more clearly.

Identify each of the drama roles in real life situations.

Recognize how our actions and the actions of others feed the drama roles.

Avoid drama using proven techniques.
title-inside title-centered
2