Notice: Department Status (COVID-19)
The Florida Institute of Government is currently operating remotely. To help us serve you in the quickest and most efficient way possible, please email questions to info@iog.fsu.edu. Please call (850) 487-1870 for payment assistance. For your convenience, our Online Courses remain available for registration. For additional information or changes regarding FIOG's operational status, please reference https://alerts.fsu.edu/.
12 Steps to Destress
Credits Available
Credits:
The following credits are available for the completion of the 2-part (2 hour) Mind & Body Webinar Series:
0.50 CMC Education or 0.50 MMC Advanced Education Points per webinar

With completion of required learning assessment

CGCIO: 2 Hours
Research has shown that stress is one of the top three causes of employee disengagement, absenteeism, and decreased performance. Organizations that have implemented evidence-based workplace wellness initiatives have been able to significantly improve the physical and psychological health of their employees, while also increasing overall productivity and staff engagement. 
Join us as Dawn Michanowicz, retired Master Municipal Clerk and Advanced Practitioner of Energy Medicine (Eden Method™) discusses the why's and how's of feeling stressed, anxious and under pressure – especially during these challenging times. She will demonstrate twelve easy to follow techniques that you can apply immediately in your current workplace to decrease emotional stress, lower anxiety, reduce physical tension and even improve your immunity. The twelve protocols (or steps), designed specifically for professionals in a work environment (including remote work places), will be your "destress toolbox" as you practice and incorporate them into your daily life.
The instructor's teaching style is informal, participatory and sprinkled with humor, so come prepared to enjoy yourself while you learn about our mind and body's extraordinary ability to recharge, get grounded and stay healthy with proven techniques.
Registration Fee:
Full "Mind & Body" Webinar Series fee: $100 per person

$50 (50% off) for each additional attendee (up to ten) from the same agency
For agencies registering more than ten attendees, contact our office for our large group discount code  - up to 100 attendees per agency.
 

Individual webinar fee: $60 per person

No group discounts available for individual webinars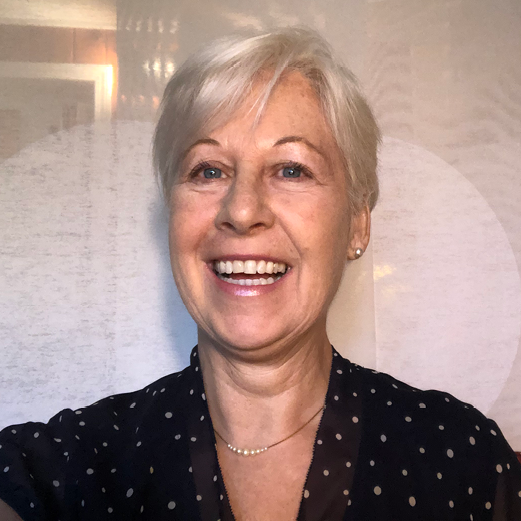 Dawn Michanowicz
MMC and Practitioner of Energy