Notice: Department Status (COVID-19)
The Florida Institute of Government is currently operating remotely. To help us serve you in the quickest and most efficient way possible, please email questions to info@iog.fsu.edu. Please call (850) 487-1870 for payment assistance. For your convenience, our Online Courses remain available for registration. For additional information or changes regarding FIOG's operational status, please reference https://alerts.fsu.edu/.
Critical Issues in the Workplace: Minimizing Bullying
Critical Issues: Minimizing Bullying
Credits Available
Complete 3-Part (4.5 Hour) Critical Issues in the Workplace Series Credit:
IIMC (with required assessment):

0.75 CMC Experience
0.75 MMC Advanced Education Points

 5.5 Florida BAR Association Credit
Individual Course Credit:
A certificate with 1.5 hours of credit will be provided upon completion of the course.
IIMC:

All 1.5 hour courses are available for 0.25 CMC/MMC credits; a minimum of 0.50 (two 1.5 hour classes) with required assessments are required to receive IIMC credit.
Contact Amy Brewer for more information
*IMPORTANT: This enrollment code will expire 3/31/2021 as we transition to a new online learning system. Please be sure to start the course by 3/31/2021. Once you start the course you will have 45 days to complete it. This deadline cannot be extended.
There has been an ever-increasing amount of national attention focusing on the issue of bullying, harassment, and incivility in the workplace. While bullying may not always be detected easily, it leads to employee dissatisfaction, reduced productivity and frequent absences. Organizations must learn how to quickly deal with issues associated with bullying so that escalation into employee illnesses, depression, and possibly violence, is less likely to happen. Strategies and skills are essential to produce a "prevention" atmosphere in the workplace rather than an "intervention" atmosphere. Join us and presenter Anne Schroeder, certified in bullying prevention through Clemson University, for an eye-opening webinar!
This 3-part series launches a new Florida Institute of Government initiative to discuss current workplace concerns and ways to improve employee productivity and promote a safe and balanced work environment. Top experts review state and federal laws, provide real-world examples and case studies, offer findings from current research, and share personal experiences to make these sessions practical, informative, and relevant to everyone working in government.
Note: This series is available as 3 standalone webinars or as a full series.   For more information on the full series, please click here.
**Please note our office status in the red box above.  If we are operational, please call to pay upon registration; if we are closed, please continue to your course and we will contact you for payment when we are able.**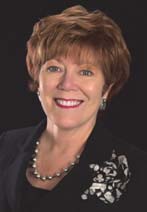 Anne Schroeder
Anne Schroeder, president of Schroeder Management Consultants, is a management consultant and trainer who provides consulting services, seminars and keynote addresses to thousands of business and professional people every year. With her office based in the Fort Myers area, Anne has over 25 years' experience in developing organizations and their personnel. Her firm provides strategic planning initiatives, corporate retreats, bullying prevention, customer service initiatives, team development and customized seminars. Anne's clients have included NASA, Ryder Systems, Coca Cola, American Lung Association, Jackson Memorial Hospital, Lee County Tax Collector, The Salvation Army, Lee Health, and many others. In 2012 Harvard designated the customer service program Guests First, a multi-session, trademarked series in Lee County, as one of the 111 Bright Ideas in Government. She also custom-designed a customer service program for the Lee County Port Authority at the Southwest Florida International Airport and worked closely with the Port Authority Police Department and the Security Specialists. Anne has been certified in Bullying Prevention through Clemson University, a two-year training program including consulting and training with several Florida public schools. She has served as a bullying prevention consultant for a number of Florida municipalities, counties and other organizations. Anne has a master's degree from The Johns Hopkins University in Baltimore, Maryland, plus extensive training in organizational and creative problem solving from the University of Buffalo and from Synectics, Inc. in Cambridge, Massachusetts. In addition, Anne earned a Certificate Degree in Advanced Carpentry and along with her husband Ed, personally built their first home in Fort Myers, Florida. And she is a proud Florida native.