Notice: Department Status (COVID-19)
The Florida Institute of Government is currently operating remotely. To help us serve you in the quickest and most efficient way possible, please email questions to info@iog.fsu.edu. Please call (850) 487-1870 for payment assistance. For your convenience, our Online Courses remain available for registration. For additional information or changes regarding FIOG's operational status, please reference https://alerts.fsu.edu/.
Customer Service in Public Service
Customer Service in Public Service
Credits Available
Individual Course Credit:
A certificate with 1.5 hours of credit will be provided upon completion of the course.
IIMC:

All 1.5 hour courses are available for 0.25 CMC/MMC credits; a minimum of 0.50 (two 1.5 hour classes) with required assessments are required to receive IIMC credit.
Contact Amy Brewer for more information
Our courses may qualify for other continuing education credit based on content and contact hours.  Your certificate of attendance will include hours attended and can be forwarded, along with the course agenda, to your professional association or organization to verify specific requirements.
*IMPORTANT: This enrollment code will expire 3/31/2021 as we transition to a new online learning system. Please be sure to start the course by 3/31/2021. Once you start the course you will have 45 days to complete it. This deadline cannot be extended.
Customer service is not a department, it is a mindset.   When you combine the right mindset and skillset, providing exceptional service becomes a joy. Throughout your career, you're likely to experience many professional situations that require stellar customer service skills.  The stronger your skills are the more likely you are to get recognized and even promoted. In this workshop we will explore the WHY (mindset) and the HOW (skillset) of truly great service. You will leave this workshop with new tools to maximize each and every customer interaction.
 Additional benefits of this training include:
Learn what YOU can do on a personal level to enhance and actually enjoy public service interactions.

Elevate your personal commitment to provide consistent and predictable customer service.

Learn the 3 C's (Confidence, Competence & Caring) of customer service and how to use them to your advantage.

Build listening skills using the LADDER of listening.

Recognize the signs that an interaction is turning negative and using the right tools to turn it around.
Registration Fee:
Single Webinar: $60 per person
Personal Empowerment Series: $100 per person

$50 (50% off) for each additional attendee (up to ten) from the same agency

For agencies registering more than ten attendees, contact our office

for our large group discount code  - up to 100 attendees per agency.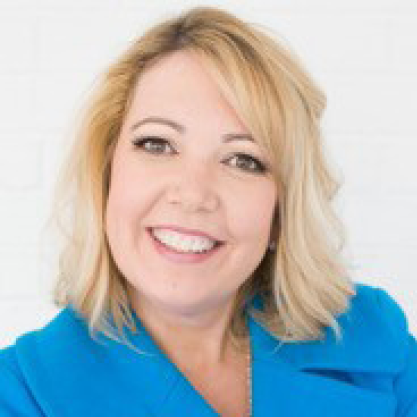 Denise Wilson, CPLP
Denise Wilson is the owner of Denise Wilson Consulting and specializes in Leadership Development, Teambuilding , Communication and Customer Service.  She has over 23 years of experience in the field of workplace learning and performance and is a designated CPLP – Certified Professional in Learning and Performance. Denise is known for her ability to connect with learners, create an energetic, fun and slightly unconventional learning environment - all while delivering tangible outcomes. Her certifications include John Maxwell, Franklin Covey, MBTI, DISC and Harrison Assessments.