Critical Issues in the Workplace: Fostering Civility
Critical Issues: Fostering Civility
Credits Available
Complete 3-Part (4.5 Hour) Critical Issues in the Workplace Series Credit:
IIMC (with required assessment):

0.75 CMC Experience
0.75 MMC Advanced Education Points

 5.5 Florida BAR Association Credit
Individual Course Credit:
A certificate with 1.5 hours of credit will be provided upon completion of the course.
IIMC:

All 1.5 hour courses are available for 0.25 CMC/MMC credits; a minimum of 0.50 (two 1.5 hour classes) with required assessments are required to receive IIMC credit.
Contact Amy Brewer for more information
*IMPORTANT: This enrollment code will expire 3/31/2021 as we transition to a new online learning system. Please be sure to start the course by 3/31/2021. Once you start the course you will have 45 days to complete it. This deadline cannot be extended.
Civility is a larger factor in workplace productivity than you may be aware of! A recent survey reveals that 95% of respondents feel civility is a problem, 74% report it's worse than a few years ago, and 70% indicate it's reached crisis proportions. Incivility causes a reduction in productivity and an increase in absenteeism, sick time and turnover. But what is civility and why is it so important to us as public servants? Join us as presenter Trina Pulliam, a team lead and examiner for the Malcolm Baldridge Performance Excellence National Award Program, provides an overview of today's work environment and will help leaders and staff at all levels in the organization bring back basic tenets such as respect, support and trust with actionable steps toward making civility in the workplace a priority.
This 3-part series launches a new Florida Institute of Government initiative to discuss current workplace concerns and ways to improve employee productivity and promote a safe and balanced work environment. Top experts review state and federal laws, provide real-world examples and case studies, offer findings from current research, and share personal experiences to make these sessions practical, informative, and relevant to everyone working in government.
Note: This series is available as 3 standalone webinars or as a full series.   For more information on the full series, please click here.
**Please note our office status in the red box above.  If we are operational, please call to pay upon registration; if we are closed, please continue to your course and we will contact you for payment when we are able.**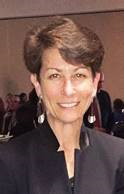 Trina Pulliam
Trina Pulliam, President and Chief Trainnovator of Trainnovations, Inc., has over 25 years of experience successfully developing, designing and delivering comprehensive programs for organizational brilliance in the public and private arena. She is an innovative developer of programs that have a high impact on leadership, strategy, workers' knowledge, skills, and behaviors to maximize both organizational and workforce performance. Her focus is to build capability, capacity and sustainability for organizations of all types and sizes. Trina's experience in a variety of businesses, industries, and government agencies has served her needs as an educator and allowed her to impact both organizations and people. Trina is a Team Lead and Examiner for the Malcolm Baldrige Performance Excellence National Award Program.