Critical Issues in the Workplace: Preventing Sexual Harassment
Critical Issues: Preventing Sexual Harassment
Credits Available
Individual Course Credit:
A certificate with 2 hours of credit will be provided upon completion of the course.
IIMC:

1.0 CMC Education Point or 1.0 MMC Advanced Education Point
Completion of all learning assignments & assessments are required to receive IIMC credit.
Contact Amy Brewer for more information
Our courses may qualify for other continuing education credit based on content and contact hours.  Your certificate of attendance will include hours attended and can be forwarded, along with the course agenda, to your professional association or organization to verify specific requirements.
Sexual harassment claims and other workplace complaints are on the rise in Florida and across the country.  Labor and employment attorney Keith L. Hammond will provide an overview of the legal duties and responsibilities of all members of the workforce, from human resources personnel, managers and supervisors, to staff members who feel victimized by, or who observe, harassing conduct.  Mr. Hammond will also discuss real-world scenarios and "best practices" to avoid workplace conflicts and legal claims.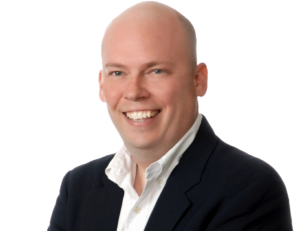 Keith L. Hammond
Keith L. Hammond, Esquire, has been serving clients throughout Florida and across the country in all aspects of labor and employment law since 1999.  Mr. Hammond advises clients on a diverse range of legal issues in the workplace, including the prevention of discrimination, harassment and retaliation; wage and hour compliance; management of employees' leaves of absence; non-compete agreement and restrictive covenant enforcement; trade secrets; and executive-level employment agreements.
Mr. Hammond has successfully represented clients before numerous governmental agencies, including the United States Equal Employment Opportunity Commission, the Department of Labor's Wage and Hour Division, the National Labor Relations Board, and the Florida Commission on Human Relations.  He is admitted to practice before all state and federal courts in Florida, as well as the Seventh, Tenth, and Eleventh Circuit Courts of Appeals and the United States Supreme Court.  Mr. Hammond has also been admitted pro hac vice in the District of New Mexico, the Western District of Wisconsin, the Eastern and Middle Districts of Pennsylvania, the Western District of Tennessee, and in the state of Kansas.